I'm sure we're all guilty of throwing recycling in the bin for ease, or buying hundreds of plastic straws for a party when it's likely only five (if any) will be used. It's easy to think your carelessness won't make much of a difference in the grand scheme of things, but if you multiply that attitude by the billions of human beings that inhabit the earth…  Well, the result is eight million tonnes of plastic dumped into our oceans every year. That level of pollution is hard to digest mentally, but you've possibly already digested it physically. In a study conducted by Professor Richard Thompson, it was revealed that plastic could be found in a third of UK-caught fish, a direct result of marine life-consuming microplastic on a daily basis.
Dr. Philipp Schwabi, the lead researcher at the Medical University of Vienna commented:
"Of particular concern is what this means to us, and especially patients with gastrointestinal diseases. While the highest plastic concentrations in animal studies have been found in the gut, the smallest microplastic particles are capable of entering the bloodstream, lymphatic system and may even reach the liver."
The BBC One documentary Drowning in Plastic highlighted this issue further. Wildlife biologist Liz Bonnin is filmed watching on in horror as three-month-old flesh-footed shearwater chicks exit their homes for the first time and face the damage that surrounds their home. Before the sun sets, they are forced to swallow water so that they can vomit out the contents of their stomach. At three months old they have never even seen the sea, but out of one chick's stomach pops 20 jagged pieces of plastic accidentally fed to it by its own parents. It's a difficult scene to watch, even more so when you discover the record for the most pieces of plastic swallowed by a single chick currently stands at 260.
It's no secret that the cosmetics industry has a pretty terrible reputation when it comes to sustainability. For example, the sheer amount of cardboard used in packaging contributes to the loss of around 18 million acres of forest each year. One major consequence of buying your favourite products (other than crippling your bank account) is adding to the pollution caused by excess and non-recyclable plastic packaging. Zero Waste Europe is "a fast-growing movement of communities, local leaders, businesses, experts, influencers and other "change agents" working towards the same vision: eliminating waste in our society." They recently reported that annually the global cosmetics industry produces more than 120 billion units of packaging. That's a hard pill to swallow when you consider the fact that packaging currently accounts for around 40% of total plastic usage, but on average only 14% of it is ever recycled. By 2050 it is predicted that there will be anywhere up to 12 billion tonnes of plastic sitting in landfills – all generated by the beauty industry alone. People of the world are finally beginning to listen to the pleas of environmentalists, and that includes our own governments. In 2017 we saw several countries pass legislation that banned any products with non-biodegradable microbeads, and Theresa May has made clear her plans to eliminate all avoidable plastic waste by 2042.
Many beauty brands are taking the necessary steps to provide products that are sustainable and can be recycled with ease. For example, Lush have always been industry leaders in the fight for ethical vegan beauty products. BLEACH London proudly advertise their vegan formulas and sustainable packaging, 85% of Aveda's skincare and haircare products are made from 100% recycled materials, and Caudalie is a member of the "1% for the Planet" – a movement that promises 1% of all global sales will go to non-profit organisations that are actively working to protect the environment. Euromonitor (an independent provider of strategic market research) revealed how these changes are great for the environment and for business. The report explored how consumers aged between 25 – 34 are the most conscious of buying from environmentally-friendly brands. Millennials have always focused quite heavily on brand purpose, preferring companies with opinions that match their own, and Gen Z are no exception as they expect the products they use to be innovative, well-priced and able to contribute to the world in a positive way. Euromonitor's global consumer trends survey showed that buying products that have a positive impact on the world around them is important to 2 out of 3 customers, so that's a pretty big incentive for brands to do better. Popular platforms like Instagram and Facebook are a great marketing tool for those who make the effort, as the apps play a big role in highlighting brands that are actively lowering their impact on the environment whilst criticising those who don't seem to be trying at all.
Sarirah Hamid, the founder of beauty insights agency Pretty Analytics, commented on the impact social media has on consumer habits:
"With strong media voices championing everything from mindful ingredient sourcing to cleaner living, these brands  are headlining sustainable beauty. Big brands may  be working on these things behind the scenes, but they need to be transparent about it or risk losing out to those who have already tapped into the rising eco-conscious consumer."
Slow progress is better than no progress at all, and despite its failings the beauty industry is trying to be more socially conscious, which is an attitude increasingly reflected in the views of everyday consumers as well. The natural beauty revolution is truly thriving and putting pressure on the major players to promote the environmental positives of their brands, so we also need to make sure we're doing our bit, too! Garnier conducted some research of their own and discovered that 56% of us in Britain don't bother recycling any of our bathroom products purely because of the inconvenience. That's roughly 4.5 million people! It's clear that society wants to make the changes required to keep the planet healthy, but seeing the damage we've already caused can sometimes leave us feeling incredibly overwhelmed. It doesn't have to be that way! No one's asking you to join your local protest group and live a stripped back life in the woods. Take shorter showers, buy from brands who are committed to putting sustainability before anything else. Use refill schemes, go packaging free and finally start recycling your bathroom products! It may not seem like much, but it's a start.
(First published in 2018)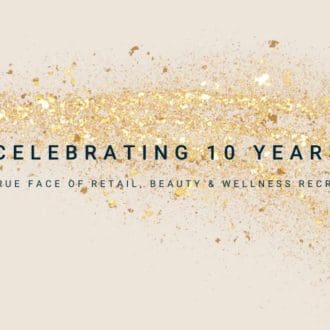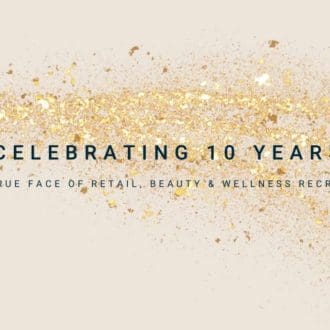 Thank you to our clients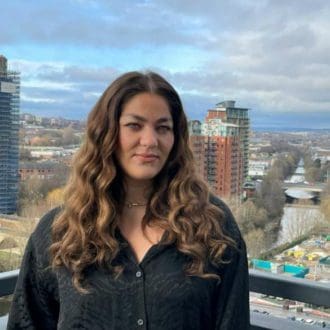 It was time to trust again, and Veblen is making that happen.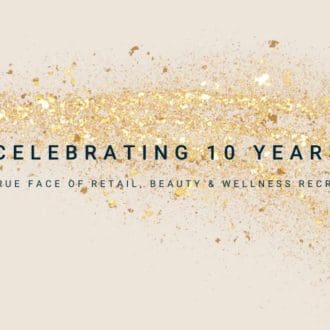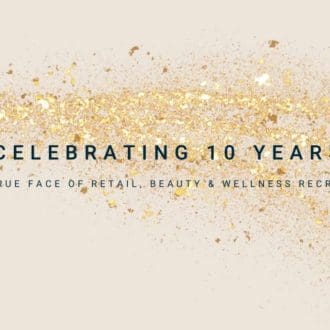 Top 10 pieces of advice you need to know