A lot has changed in 10 years, from the development of the metaverse to the evolution of video calling.  We've seen advancements in the formulation of products, brands move to become more sustainable, the boom of personalised beauty, and a surge in influencers. 
It's not just the products and services offered by the beauty, retail, and wellness sectors their recruitment has become more honed to their brand values; with more emphasis now on the person, their potential, authenticity, and the value they will add.  Through it all Veblen has been front and center, heartily embracing and championing our clients across the world, from America to Saudi Arabi, Australia to London so that they don't miss a beat when it comes to supercharging the rapidly evolving needs of their teams, suppliers, and customers.
As we reflect and celebrate our achievements over the last decade our Founder and Director Kirsty  Fenella Smith gives her top 10 lessons.
1. Be in sync. A big lesson for me has been to ensure that we align with the right brands, who have the right ethos and right values which are engrained and not just meaningless words. It's easy to get caught up in the glamour of brands, their products, and their mission but if you have a niggle you're not aligned then it's best to have an upfront conversation, otherwise, you won't truly believe or feel comfortable with the role you are selling to candidates.
2. Hire the best people for you. The word best is subjective, to some it comes down to the names and titles on their CV for others it's seeing the raw talent that can be honed.  When I look to build my team, I look for those who are engaged, and genuinely excited about what they do and what the business does, some call it a 'vibe' others a 'gut reaction', but you'll know when the energy is right amongst people, you'll know how that person can add the value that you want and need with their experience and motives.  If something doesn't feel right then it probably isn't.  Back yourself to know.
3. Real leadership. It's a phrase commonly used, but just be yourself.  You can be both compassionate and set boundaries for your team.  You can be driven and yet vulnerable.  You can listen and be heard.  I'd say when we first set up Veblen I had plenty of misconceptions about what a good leader looked like and how they behaved, all this has melted away as I've learned about myself and the need to get the best out of your team to ensure success.
4. Take risks. It is easy to stay in your comfort zone because you don't want to make a mistake or look foolish. But if you're not continually learning then you're not going anywhere.  You need to be able to see the bigger picture, strive for something, and not be afraid of failing, because you'll learn and you keep moving forward. Don't be afraid to put yourself out there.  Or think of it this way, what would you do if you knew you wouldn't fail?  Now go and do it.
5. Stay curious. Ask questions, however silly they may seem. It's best to be naïve for a minute than for the rest of your life. I remember being cautious about asking, or questioning something I didn't quite understand just in case it undermined how I was perceived.  As I've grown in confidence I'm not afraid to ask people to explain something or question how something works.  You learn, you grow and it becomes enjoyable, and as a result, you get the best out of your team, clients, and candidates.
6. Fight for it. Often being a woman in business you have to fight that little bit harder to be heard but do it because you're not just fighting for yourself at that moment in time, you're fighting for the next generation of women. I would also say don't be afraid to negotiate when needed, stand your ground, and be proud of the small wins.
7. Embrace technology. Confession time.  I am never going to be an early adopter of technology.  However, I do believe that we have to embrace and adapt to meet the needs of clients, and candidates and keep up with the sectors we recruit for.  Be open to trying them, and understand how they can benefit you and your business.
8. Don't sweat the small stuff. I know it's easier said than done but remember that big picture I mentioned earlier, well keep that in mind.  Since becoming a mother I've realized that the small things that used to preoccupy me and take up my time no longer do because there are more important things to worry about, and by focusing on the right priorities not only do you improve as a leader, but the performance of your team also progresses.
9. Challenge the status quo. Push yourself to do better. What small things can you do that will improve where you are now and help you achieve your vision?  It's not always about the giant leaps, it's the tiny things we do each day, the situations we find ourselves in that we can learn from and change.  Keep challenging yourself and your team.
10. Get the balance right. There is nothing new in this message, but it can't be understated just how important it is to have a balance that works for you when it comes to life and work. Having my daughter means that when I go home I need to be present for her and my family, I want her to remember the fun we had, not how distracted mummy was on the phone. Yes, it's hard because I want to provide the best service for my clients and candidates, but remember it's up to you to set the boundaries.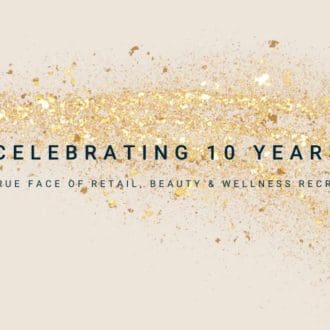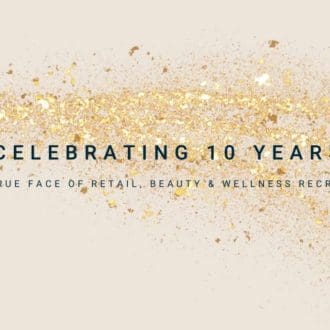 Thank you to our clients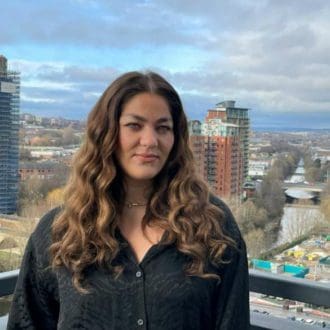 It was time to trust again, and Veblen is making that happen.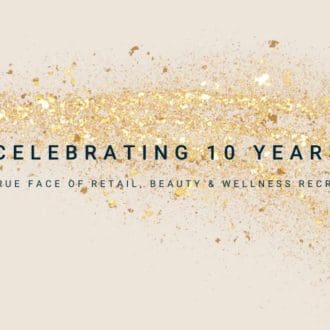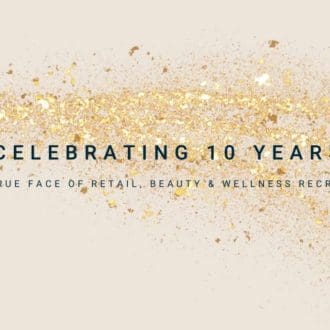 Top 10 pieces of advice you need to know